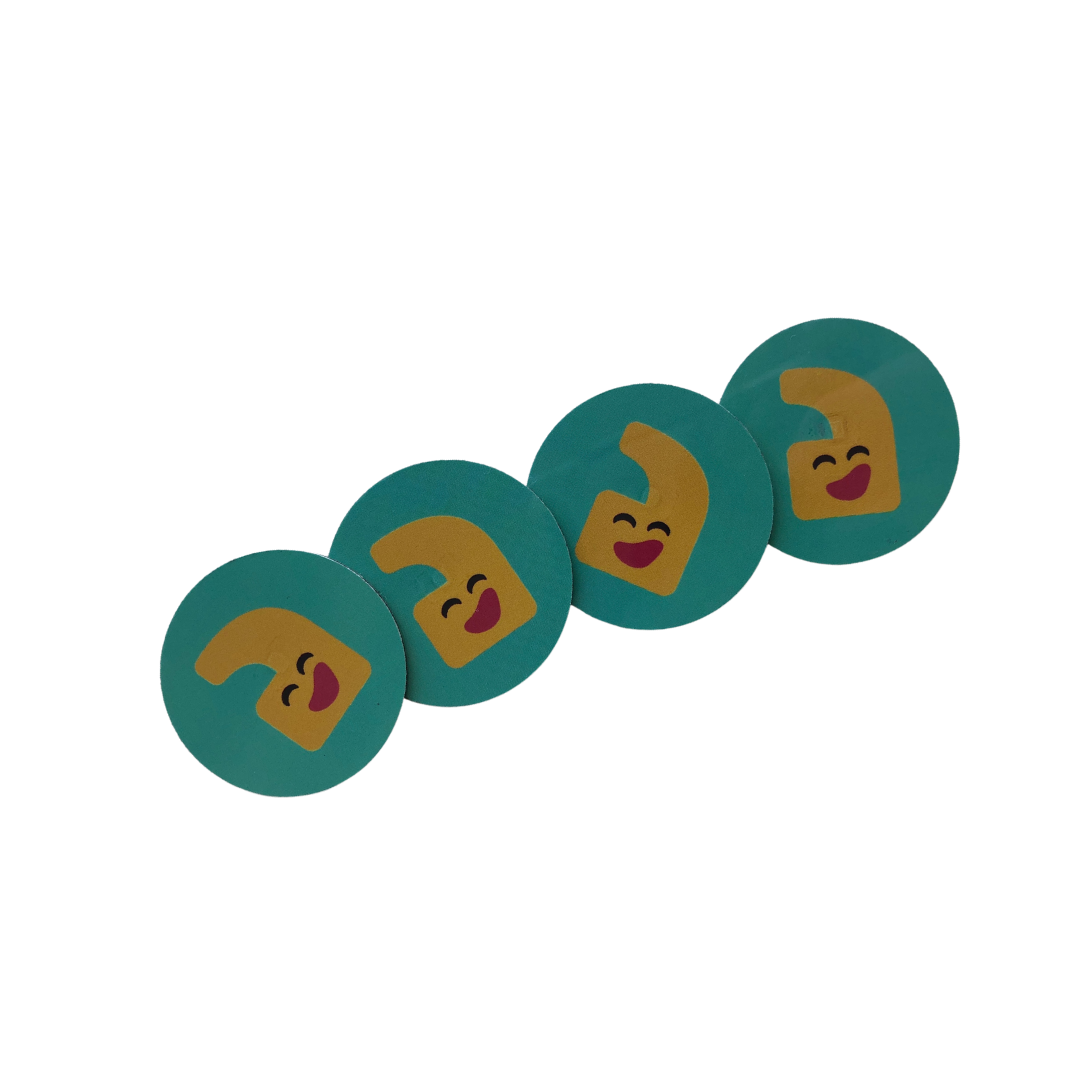 TalkiPlay Extra "Smart" Stickers- pack of 20
Grab yourself an extra bundle of "smart" stickers to extend your child's new words and learning potential. These stickers attached to real everyday objects around the house. There is no need to buy fancy new toys, with TalkiPlay "smart" stickers every item of furniture or toy is a new opportunity for speech and language learning.
Their 3M backing makes them hard for little hands to remove. But easy for adults to remove with our handy removal instructions. 
Each "smart" sticker is multi game use. For example, the sticker place on a toy dinosaur will work in three different TalkiPlay games - HUNT, EXPLORE and SMART.