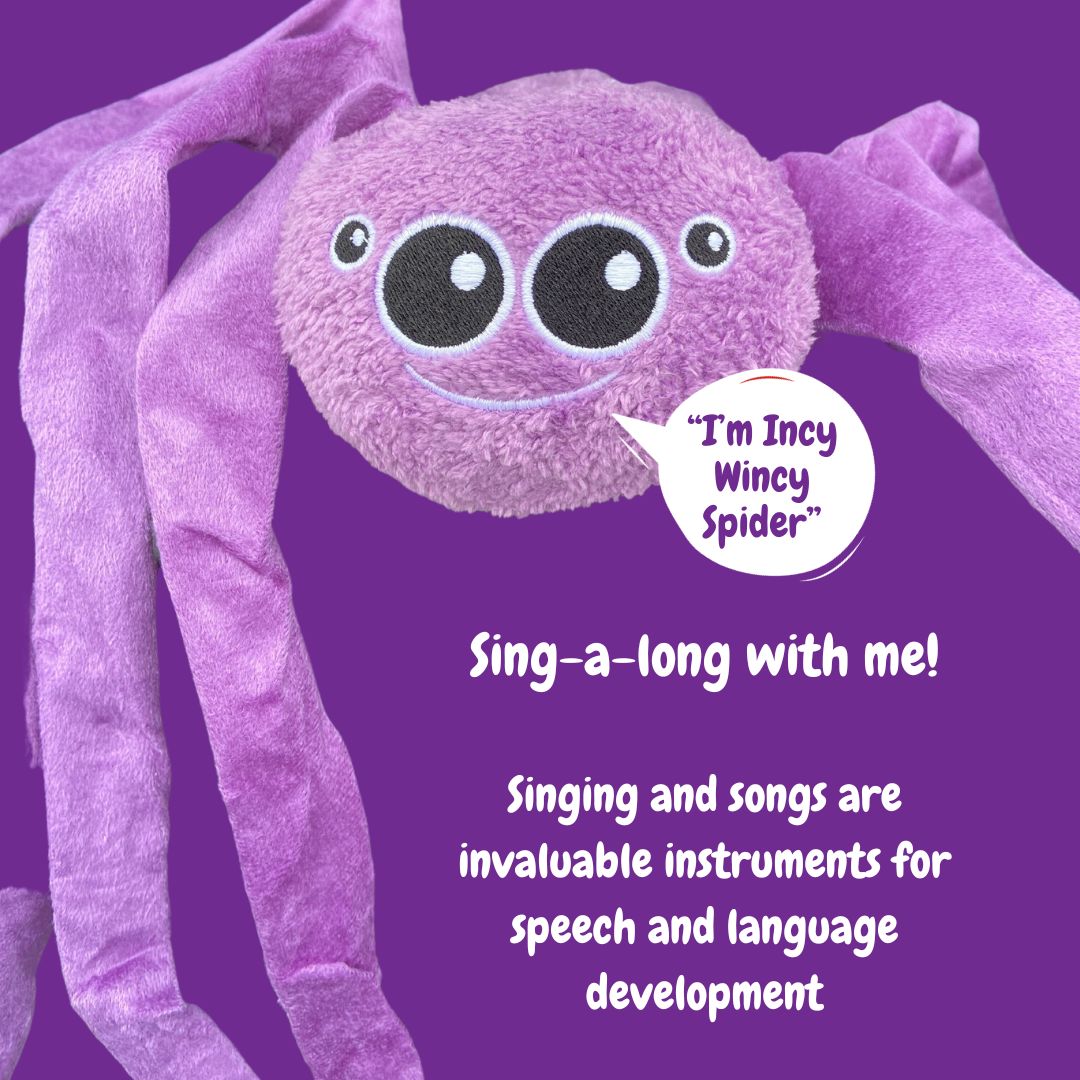 Please welcome to the TalkiPlay family our newest language development tool the Incy Wincy Spider.
Designed to promote speech & language development through song. The Incy Wincy Spider's tactile plush body is sensorily pleasing, with crinkle touch legs and comes in a keeper bag - he is the perfect new addition to your speech collection.
Why are songs important for language development?
Singing and songs are powerful instruments, playing a vital role in nurturing speech and language skills. Beyond the joyous melodies and catchy tunes, the rhythmic world of music offers a myriad of benefits for young minds. Contributing to the harmonious progression of speech and language development in young children in Melodic Memory and Vocabulary Expansion, Phonemic Awareness through Rhyme, Social Interaction and Communication Skills, Expressive Language and Emotional Regulation, Enhanced Cognitive Skills, Boosting Confidence and Self-Esteem.
This newfound confidence often extends to verbal communication, empowering children to express themselves more confidently in everyday conversations. We encourage you to access the power of singing and songs for speech development through Incy Wincy Spider with TalkiPlay.