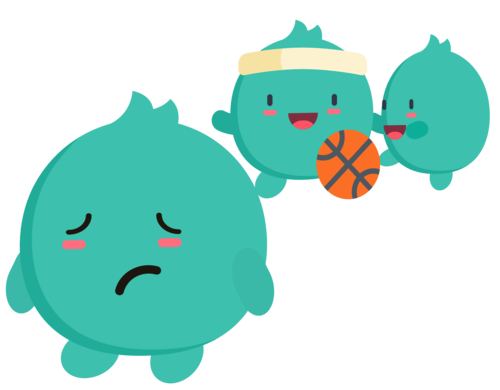 CASE STUDY 2: PEER INTERACTION FOR A CHILD WITH AN ASD DIAGNOSIS
case study snapshot
A 3-year-old boy, recently diagnosed with ASD and with sensory and self-regulation difficulties, was interested in his peers playing but didn't understand how to interact or take turns, which led to him becoming distressed.

Educators noticed his interest in others 'searching for stickers', so allowed him to join in, watching and learning how they interacted with one another such as pointing out stickers.

Hunting and finding the right objects and waiting for the device to talk has helped the child to develop turn-taking skills with his peers, free of meltdowns!
the issue
Xander is in the 3-year old room and had been recently diagnosed with Autism Spectrum Disorder.

He also had a number of difficulties with sensory overload and self-regulation.

The key educator identified goals for Xander's communication and interaction skills and worked with the Speech Pathologist to refine, implement and review these.

Xander is interested in his peers, but doesn't yet understand how to ask them for a turn and can become quite distressed if his play is interrupted.
the findings
Attention: Xander's attention is sparked while two other children are searching for stickers outdoors, engaging in active play such as running around the pathways.

Participation: Xander is able to join the two other boys, following them around in their hunt for stickers. He is able to engage in positive social interactions with his peers, for example, he responds to a peer pointing out the stickers by making eye contact, they both then listen to what the device says and smile and laugh together.

Engagement: Xander is also able to initiate communication, by pointing out and saying one or two words about the sticker to his peers. When his peer protests that it's his turn, Xander accepts this without becoming upset. When the sticker on the toilet sings a song, Xander and his two peers have a lovely moment of connection, smiling and laughing together.
overview
We also observe that the Talkiplay-enabled-Xander can sustain a longer than usual interaction with his peers.

The movement and novelty/technology aspect of the experience likely enabled his engagement.

The educator and the speech pathologist reflect on how we could incorporate this experience into Xander's goals and program plan, and how other children might benefit from it as well.